An Amicable Divorce Is Possible, Here Is How To Do It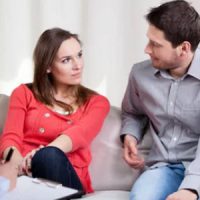 No one wants to get a divorce but if you have tried unsuccessfully to repair your marriage, you may not have any other option. While you may be concerned about a long and drawn out divorce process, this is not necessary in all divorce cases. If you can divorce amicably, it can help your case proceed more efficiently and smoothly. It could also help maintain your emotional and mental well-being. Below, one of our Brentwood divorce attorneys outlines a few tips to keep your divorce as amicable as possible.
Compromise
Divorces become contentious when one or both parties has certain goals and refuses to walk away from the process with anything less than what they want. For example, perhaps one party particularly wants a certain asset. Or, one party may be insistent on obtaining alimony. When either party takes a hard line and refuses to budge from it, the divorce process will take much longer. On the other hand, if you can compromise with your spouse and remain willing to relinquish certain things while being awarded others, your case will proceed much more quickly.
Show Empathy
By the time you have reached the decision to end your marriage, you may feel disappointed, resentful, and even angry towards your spouse. However, it is best to put these feelings aside for the moment, particularly if you know your spouse is having a difficult time with the divorce. Maybe they did not think your marriage was irretrievably broken. Or, maybe they are just finding it really hard to end the relationship. If you think your spouse has any of these feelings, try to show empathy towards them instead of anger and frustration. Doing so will make it easier to work together and keep your divorce as amicable as possible.
Voice Your Needs and Intentions Kindly
Even when trying to resolve your divorce case as amicably as possible, it is still important to set goals for yourself. You will need to communicate these goals and desires with your spouse, but you should do so in the kindest manner possible. For example, if you want to receive alimony during the divorce, you should state this preference and clearly state your reason for asking for it, and show that financial support is necessary and fair. Being firm but kind when informing your spouse of your goals can help you keep the divorce more amicable than if you had simply demanded certain terms.
Our Divorce Attorneys in Franklin Can Help Keep Things Amicable
At Beal, Nations & Crutcher, our Franklin divorce attorneys know how contentious cases can become. We also know how to help our clients keep the peace and get the amicable divorce they were hoping for. We want to put our experience to work for you, too. We can communicate with your spouse on your behalf, assist during mediation, and more to help ensure your case proceeds efficiently. Call us now at 615-861-2304 or connect with us online to schedule a consultation and to learn more about how our knowledgeable attorneys can help with your case.
Source:
casetext.com/statute/tennessee-code/title-36-domestic-relations/chapter-4-divorce-and-annulment/section-36-4-101-grounds-for-divorce-from-bonds-of-matrimony