How to Enforce a Divorce Order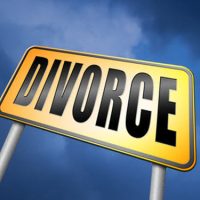 You have been through the divorce process, which was likely a long and uncomfortable one. After you have reached a final settlement with your spouse, you likely want nothing more than to move on with your new life. However, even though there may now be many court orders in place, there are times when your spouse may not comply with them. In these instances, you will have to get the court involved in order to enforce the order. Below, our Franklin enforcement and contempt attorney explains how to do it.
Common Court Order Enforcement Issues 
There are many enforcement issues that can arise after divorce. The most common of these are as follows:
One party refuses to pay the ordered amount of alimony or child support,
One party is not complying with the child custody or visitation schedule, and
One party has not turned over marital assets or property that was granted to the other spouse in the divorce decree
Not all violations of court orders are intentional. One person may have misunderstood the final terms of the divorce, or perhaps one person has fallen into a situation that makes meeting the financial requirements of the decree challenging, or even impossible. In these situations, it is important to petition the court for a modification rather than just refusing to meet the terms of the current orders. Regardless of whether a violation was intentional or not, you do have the right to enforce the order.
How to Enforce a Court Order After Divorce 
Enforcing a divorce order starts with filing an enforcement action with the court. This is essentially asking the court to enforce the order. There are many ways a court may do this and they include:
Warnings: Sometimes, a judge may only warn the violating party. This is usually done when it is the person's first time violating a court order. Warnings are official and they are also in writing so the person cannot argue in the future that they did not receive one.
Wage garnishments: If the court order that was violated involves making payments, such as alimony or child support, the court may freeze the violator's bank account. The amount garnished will then be redirected to the recipient spouse.
Property liens: A property lien prevents one person from refinancing or selling a property.
Freeze bank accounts: The court may also order a freeze on a financial account of the delinquent party.
Violating any court order is a very serious matter. People who do not comply with these legal orders face high fines and may even be placed in contempt, which is often punishable with jail time.
Call Our Enforcement and Contempt Attorney in Franklin Today 
You have rights after divorce, including the right to receive any property, funds, or visitation time ordered during your case. At Beal, Nations & Crutcher, our Franklin enforcement and contempt attorney can help you petition the court and prove your case so you obtain the favorable outcome you deserve. Call us now at 615-861-2304 or contact us online to schedule a consultation and to learn more.
Source:
casetext.com/statute/tennessee-code/title-36-domestic-relations/chapter-4-divorce-and-annulment/section-36-4-101-grounds-for-divorce-from-bonds-of-matrimony