Things to Know About Relocating After Divorce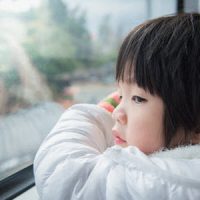 The months and years following a divorce are often a good time to start reevaluating and to make a fresh start. Many people enter into new relationships, start a new career, or even just get a haircut. Sometimes, people even want to move to a new city, or even a new state. After a divorce, relocating can become a bit more complicated. This is particularly true if you and your former spouse have minor children together. Below, one of our Brentwood child custody attorneys explains what you need to know before you pack your bags.
What to Know About Relocation Involving Children
 If you and your former spouse do not have children together, you can move wherever you want and there are no legal requirements placed upon you. On the other hand, if you do have minor children with your former spouse, things become a bit more complex. Under the law in Tennessee, you must follow certain rules before you can move more than 50 miles, or out of state, with your child.
The rules surrounding relocation are very strict and if you violate them, it can have serious consequences for you and your children. It is always advised that you speak to a Brentwood child custody attorney at least two to three months before you plan on moving.
Steps to Take when Relocating with Children 
If you want to relocate with your children, the first step to take is to notify your co-parent. You should notify them in writing and state where you intend to relocate and the reasons for your move. You should also notify your former spouse that they have 30 days to challenge the move if they object to it.
The only thing you may need to do if your co-parent does not challenge the move is to update your parenting plan. Your parenting plan should reflect your new circumstances. It should include a schedule for when you and your co-parent will spend time with your children, as well as transportation arrangements and which parent will be responsible for paying transportation costs. You should also include provisions that are in your current plan, such as designating holidays and special occasions.
If your co-parent does object to the move, you must go to court to get permission from a judge to relocate. Just like with any other child custody dispute, the court will first consider what is in the best interests of the children. This will vary widely depending on the child's age, your existing parenting plan, and other factors. It will greatly help your case if you have a good reason to relocate and if you have made sufficient plans for your children once you get there, such as educational opportunities and how you will get them involved with the community.
Our Child Custody Attorneys in Brentwood Can Help 
At Beal, Nations & Crutcher, our Brentwood child custody attorneys can guide you through the steps of relocation and ensure you have the best chance of success. Call us now at 615-861-2304 or fill out our online form to schedule a confidential consultation and to get the advice you need.
Source:
casetext.com/statute/tennessee-code/title-36-domestic-relations/chapter-4-divorce-and-annulment/section-36-4-101-grounds-for-divorce-from-bonds-of-matrimony