How To Make Shared Custody Work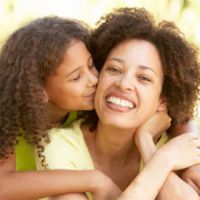 When parents get a divorce, they must resolve child custody disputes. Parents can reach an agreement together and, as long as it is fair, the plan will be approved by the courts. When parents cannot agree on a custody arrangement, the court will make the final decision. As in most states, the courts start any child custody case under the presumption that shared custody is best for the child. Sharing custody can be complex and challenging, and it requires the cooperation of both parents. Below, one of our Brentwood child custody attorneys outlines ways to make this arrangement work.
Create a Monthly Schedule
 The further you can plan in advance for custody arrangements, the less likely conflicts will arise down the road. For this reason, it is generally best to create a monthly custody schedule. This way, you can easily determine whether there will be a conflict with work when you are supposed to spend time with your child, or whether other issues will arise. Create a schedule on a monthly basis so you and your former spouse can see what is coming in the weeks to come and plan for it.
Be Flexible 
Regardless of how well you plan for the future, unexpected events and obligations are bound to arise. If your former spouse suddenly cannot spend time with your child during their scheduled time, or they will be late for a pick-up or drop-off, try to remain flexible about the situation. Chances are that you will have to make last minute changes at some point as well and the better you can cooperate, the more cooperation you can also expect to receive.
Communicate Regularly 
No one wants to feel as though they are being shut out of their child's life. As such, any time important issues arise regarding your child, such as their education or health care, make sure you communicate these to your former spouse. Immediately after a divorce you may find this difficult to do. Texting and emailing is often a better method than speaking face-to-face or even over the phone. Over time, communicating with your child's other parent will likely become easier.
Foster the Relationship 
You may feel resentful of the relationship your child has with your former spouse, particularly immediately after a divorce. However, it is critical that you always try to foster a healthy relationship between your child and their other parent. Never speak badly about your former spouse in front of your child, or in a place where your child may overhear, such as while you are on the phone with a friend. Doing so will only hurt your child, and could even hurt you if a child custody dispute arises in the future. Always remain respectful to your former spouse for your child's well-being, and to build a cooperative co-parenting relationship.
Contact Our Child Custody Attorneys in Brentwood when Disputes Arise 
Regardless of how hard you try to make shared custody work, there are times when it simply does not. If you and your former spouse are involved in a dispute, our Brentwood child custody attorneys at Beal, Nations & Crutcher can help you resolve it in a manner that is favorable to you. Call us now at 615-861-2304 or contact us online to schedule a consultation and to learn more.
Source:
law.justia.com/codes/tennessee/2010/title-36/chapter-6/part-1/36-6-106/