Why You Should Work with a Franklin Child Custody Attorney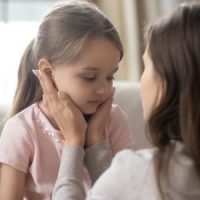 Whether you are going through a divorce or need to modify or enforce a child custody order, you may be tempted to represent yourself. Many people do this, usually in an attempt to save money, but it is never recommended. Not everyone who has a child custody issue is familiar with the laws that will govern their case, and the only way to get the best possible outcome is to work with a Franklin child custody attorney.
Focus on Other Matters 
A child custody dispute will likely occupy many of your thoughts until it is resolved. However, you will also still have other day to day matters you must tend to. Working with a child custody attorney allows you to focus on your other personal matters. A lawyer will handle the other legal issues and recommend how to proceed with any disputes or legal matters that arise.
Keep the Peace 
Even if you and the other parent are amicable at the start of your case, things may not always remain that way. Child custody issues are some of the most contentious and when emotions take over, they can become very heated. A child custody attorney will help you keep the emotions out of it by focusing on the legal issues at hand and making recommendations for how you can get the best result. A child custody attorney will also negotiate on your behalf, so you do not have to worry about confrontations with the other side.
Protect the Rights of You and Your Children 
The decisions made during your child custody case will impact you and your children for many years. A lawyer will not only advise you of the laws, but they will also advise on the steps you can take to make sure your child's best interests are protected. Throughout your case, a lawyer will also make sure your parental rights are protected.
The Other Parent has a Lawyer 
Even if you start your child custody case on your own, if the other side obtains legal representation, it is crucial that you speak to a Franklin child custody attorney. This will put you on even footing with the other side and will ensure that you are not at a disadvantage during court proceedings, and that you are not being taken advantage of. Lawyers know how to go up against other lawyers, while those unfamiliar with the law often do not.
Our Child Custody Attorneys in Franklin Get Results 
Child custody issues are extremely complex. There is always a chance that emotions will run high and that they will become hotly contested. At Beal, Nations & Crutcher, our Franklin child custody attorneys can ensure this does not happen. We will advise you of the law and how to protect your rights so you obtain the best possible result. Call us now at 615-861-2304 or reach out to us online to schedule a meeting with one of our skilled attorneys and to obtain more information.
Source:
law.justia.com/codes/tennessee/2010/title-36/chapter-6/part-1/36-6-106/