What Are The Grounds For Divorce In Franklin?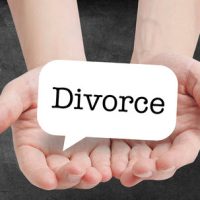 Divorce is a very difficult thing to go through and there are a lot of decisions to make. One of the first choices a couple will have to make is what kind of divorce they get. In Franklin, married couples have two different options when it comes to the type of divorce they want. They can either agree to the dissolution of the marriage, or they can file based on the grounds of fault.
No two divorce cases are exactly like and what you choose will depend on the facts of your case. If you want to accuse your spouse of being at fault for the breakdown of the marriage, it is important to know what the grounds for divorce are in Franklin.
Tennessee Law Allows for No-Fault Divorces
Couples who agree to dissolving the marriage can file a no-fault divorce. A no-fault divorce is one in which the couple simply states that there has been a breakdown of the marriage and there is no chance of reconciliation. No spouse blames the other for causing the divorce to occur.
Contrary to what many people believe, a no-fault divorce is not the same thing as an uncontested divorce. Although a couple may agree to get a no-fault divorce, they may not agree on all terms of the divorce. For example, a dispute about alimony could arise in a no-fault divorce. The divorce would still be considered no-fault, but the case would still be classified as contested.
Grounds for Fault Divorces
Sometimes, a spouse wants to file for divorce based on grounds of fault. In these cases, they accuse their spouse of being at fault for causing the divorce. The spouse making the accusations must also prove their arguments. Tennessee law provides many grounds of fault and they are as follows:
Impotence and the inability to procreate
Adultery
Bigamy
Desertion for a period of at least two years
Conviction of a crime that renders the other party infamous
Conviction of a crime that results in confinement in a penitentiary
Treatment that is cruel and inhumane
Deliberate or malicious attempted murder of a spouse
Drug abuse or habitual drunkenness
A wife's pregnancy by another man at the time of the marriage, without the knowledge of the husband
Forcing indignities on a spouse as to render the marriage intolerable
When a spouse files for divorce based on grounds of fault, they must present clear and convincing evidence to prove their case. Evidence can include physical evidence, such as text messages and emails, witness testimony, and more.
Our Divorce Lawyer in Franklin Can Help with Your Case
Regardless of the type of divorce you choose to get, our Franklin divorce lawyer can help. At Beal, Nations & Crutcher, our skilled attorneys can provide the sound legal advice you need and will guide you through the process so you obtain the fairest settlement possible. Call us today at 615-861-2304 or contact us online to schedule a confidential consultation.