Why Choose An Uncontested Divorce?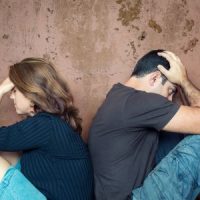 Any divorce case is going to involve many high emotions, and they can cause extensive delays in the legal proceedings. However, some couples are able to set their emotions aside and reach an agreement on all the terms of their case. These cases are known as uncontested divorces, and they hold many benefits for couples who are able to obtain one. Below, one of our Franklin uncontested divorce attorneys explain the biggest benefits you can expect.
Lower Cost
It is no secret that divorce is an expensive process. Throughout Middle Tennessee, the cost of a contested divorce is approximately $12,000 per side, and that increases to nearly $19,000 when children are involved. Uncontested divorces, though, do not incur the high legal fees that contested divorces do. As such, couples can often contain an uncontested divorce for under $1,000, even when children are involved.
Faster Process
Another reason uncontested divorces cost much less than cases that involve multiple disputes is because the process is much faster. Contested divorces can drag on for months and sometimes, even years. When a couple can agree to all the terms of their divorce, though, the case can be finalized after 60 days papers are filed. When children are involved, the waiting period is extended to 90 days after the divorce papers are filed.
Reduced Stress
Getting a divorce is stressful enough. Contested divorces only make the process more stressful, and can bring up feelings of anger, frustration, and resentment. There is also the fact that contested cases take much longer, which can only add to the stress a person feels. When couples can agree, it eliminates much of the stress and allows them to move forward more quickly.
Keep Things Confidential
Litigated divorces that are resolved in court become a matter of public record. As such, anyone can learn the details of the divorce. Spouses who want to keep matters confidential, such as those with a high net worth, may choose to not appear in court and obtain an uncontested divorce, so personal matters are not made public.
Retain Control of the Process
When couples cannot reach an agreement and they have to go to court, a family law judge will make all the decisions in the case. Those decisions are final and legally binding, and judges do not always consider what the couple wants. When negotiating together to reach an agreement, both parties retain control of the process so the final outcome is favorable for each side.
Better Relationship Moving Forward
Couples who do not have children together may not worry about their post-divorce relationship. On the other hand, when a couple has children together, their relationship after the divorce is very important. An uncontested divorce can help parents maintain civility and respect throughout the process so they can better co-parent once the case is finalized.
Our Uncontested Divorce Attorneys in Franklin Can Provide Legal Help
Even when obtaining an uncontested divorce, it is still important to have strong legal representation. At Beal, Nations & Crutcher, our Franklin uncontested divorce attorneys can help you reach an agreement with your spouse, and submit the proper papers to the court properly so there are no unnecessary delays in your case. Call us now at 615-861-2304 or contact us online to schedule a consultation.
Source:
casetext.com/statute/tennessee-code/title-36-domestic-relations/chapter-4-divorce-and-annulment/section-36-4-101-grounds-for-divorce-from-bonds-of-matrimony