Hire The Wrong Divorce Lawyer? Here Is How To Tell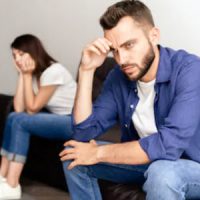 Divorce is always very stressful, even when it is amicable. Throughout the process, it is essential that you have a divorce attorney you can depend on and trust. The right attorney will always represent your best interests but unfortunately, that does not always happen. Working with the wrong divorce attorney can make the process even more stressful, which is why it is important to know when you need to find another one. Below, our Brentwood divorce attorney outlines signs that it is time to change lawyers.
Disciplinary Action has Been Taken 
You should always check with the Tennessee Board of Professional Responsibility before you work with any attorney. If you think your lawyer is acting unethically, go to the Board's website and enter their name in the search tool. The results will show whether your lawyer is in good standing with the Bar, and if they have had any disciplinary action taken against them.
Lack of Communication 
Proper communication is critical in any relationship between a client and their attorney. While it is normal to miss a phone call or two, if your lawyer never returns your call, it is time to find new legal representation. You may change your mind about a decision you made or a goal you had and when that happens, you need to be able to contact your lawyer so they can adjust their strategy. A lack of communication also indicates that your lawyer is either too busy or too disinterested to give your case the attention it needs.
Failure to Update You on the Status of Your Case 
If your lawyer does not communicate with you effectively, they are also likely not updating you on the status of your case. It is critical that you are made aware of any changes in your case so you can adjust your own strategy. If you know that there has been progress or changes in your case and your lawyer has not reached out to you, it may be time to change attorneys.
Being Unfamiliar with the Divorce Laws
 Attorneys specialize in different areas of the law. When getting a divorce, you do not want to leave your case in the hands of a lawyer who is unfamiliar with the law. Personal injury attorneys, criminal defense lawyers, and other legal professionals may be well-versed in their own area of law, but they are not the right fit for your divorce case.
Contact Our Divorce Attorneys in Brentwood for New Legal Representation 
If you are going through a divorce and do not believe your lawyer is working in your best interests, you can change attorneys. At Beal, Nations & Crutcher, our Brentwood divorce attorneys are dedicated to helping our clients obtain the best possible outcome in their case. We can put that experience to work for you, too. Call us now at 615-861-2304 or reach out to us online to schedule a consultation with one of our skilled attorneys and to obtain the sound legal representation you need.
Sources:
casetext.com/statute/tennessee-code/title-36-domestic-relations/chapter-4-divorce-and-annulment/section-36-4-101-grounds-for-divorce-from-bonds-of-matrimony
tbpr.org