How Long Does Divorce Take In Franklin?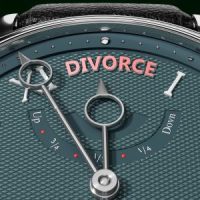 Once you have made the difficult decision to get divorced, you may worry about how long the process will take. Getting a divorce is one of the hardest things a person will go through, and you certainly do not want to drag that out. No one can tell you exactly how long your divorce case will take. However, there are some guidelines you can use to determine how long it could take. Below, one of our Franklin divorce attorneys explains further.
Uncontested Divorces are the Fastest
 Also known as a simplified or agreed divorce, an uncontested divorce is one in which the two parties agree to all of the terms. If you and your spouse can reach an agreement about child custody, child support, alimony, and more, you can obtain a divorce within 60 or 90 days.
Under state law, you must wait at least 60 days before your case can be finalized if you do not have children with your spouse. If you do have children together, the waiting period is extended to 90 days. The waiting period is also known as the cooling off period. It is meant to provide couples with the chance to cool off and reconcile. The waiting period cannot be waived.
Timeline for Contested Divorces
 If you cannot reach an agreement with your spouse, you must get a contested divorce. A contested divorce can take anywhere from four months to one year or more. The length of a contested divorce largely depends on how you resolve the issues in the case.
Mediation is generally the fastest way to resolve issues in a contested divorce. During mediation, you and your spouse will meet with an objective third party mediator. The mediator does not make any decisions but only tries to help the two parties compromise and communicate so they can reach a decision. Mediation can take anywhere from a few weeks to several months, depending on the complexity of the case.
Collaborative law is another way to resolve disputes in your divorce case. During a collaborative divorce, the attorneys for each side negotiate with each other on their client's behalf. Collaborative law is more formal than simple negotiations. Being very results-driven, if the two parties cannot reach an agreement during collaboration, the attorneys must withdraw from the case. Collaborative divorces usually take several months.
Litigation is the most expensive and time-consuming way to resolve disputes during a divorce case. During litigation, the two parties must go to court where a judge will make all of the decisions. Litigation typically takes at least six months and can take more than one year.
Call Our Divorce Attorneys in Franklin Today 
If you are thinking about ending your marriage, you do not have to go through the divorce process alone. At Beal, Nations & Crutcher, our Franklin divorce attorneys can help you determine which method is best for resolving your disputes so you can get started in your new life as soon as possible. Call us now at 615-861-2304 to schedule a consultation and to learn more.
Sources:
law.justia.com/codes/tennessee/2020/title-36/chapter-6/part-2/section-36-6-216/#:~:text=§%2036-6-216.%20Jurisdiction%20to%20Make%20Custody%20Determination%20Universal,make%20an%20initial%20child%20custody%20determination%20only%20if%3A
law.justia.com/codes/tennessee/2021/title-36/chapter-4/section-36-4-101/