How Does Property Division Work In A Brentwood Divorce?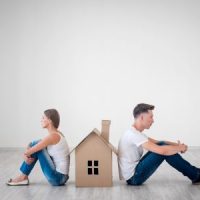 During any Brentwood divorce, the marital assets of the couple must be divided. Couples can agree on how property is to be distributed among each party but when this is not possible, the matter is left to the courts to decide. It is typically recommended that couples agree on how property is going to be divided either through negotiations or mediation. When an agreement cannot be reached, the couple loses control of the process and the final decision is left up to a judge. A Brentwood property division attorney can help you and your spouse reach an agreement that is fair to both of you.
What Does a Court Consider During Property Division Disputes?
In the event that a couple cannot reach an agreement about property division, the matter will go to court. During litigation, a family law judge will make decisions on property division according to the equitable distribution laws of the state. Equitable distribution refers to a fair, although not necessarily equal, division of marital property. There are many factors a judge will consider when dividing property and they are as follows:
The length of the marriage
The age of each spouse
The physical and mental health of each spouse
The skills and earning capacity of each spouse, as well as the ability of each party to acquire future income or assets
The financial needs of each spouse
The financial contributions each spouse made to the marriage, including an income that supported the household and the property they acquired
The above are just a few of the main factors a family law judge will consider during property division hearings. Our Brentwood property division lawyer can advise on the other factors, and help you retain the assets most valuable to you.
Is All Property Divided During a Brentwood Divorce?
The law in Brentwood, and throughout Tennessee, stipulates that only marital property is divided during the divorce process. Marital property refers to any assets or liabilities the couple acquired together during the marriage. Any assets or liabilities the spouses had prior to the marriage are considered separate and therefore, are not subject to division. Some of the most common examples of marital assets include:
Vehicles
The marital home and vacation properties
Retirement funds, including 401(k)s and pensions
Cash and funds in bank accounts
Investment accounts, including stocks
However, there are instances in which separate property becomes marital property, such as when separate property is commingled with marital property. For example, someone may own a business prior to marriage. The business would be considered separate property but if the profits contributed to the household or were kept in a joint bank account, it can be argued that the business is marital property.
Call Our Property Division Attorneys in Brentwood for a Consultation
If you are going through a divorce, our Brentwood property division attorneys at Beal, Nations & Crutcher can help protect the assets most important to you. Call us now at 615-861-2304 or contact us online to schedule a consultation and to learn more about how we can help.
Sources:
casetext.com/statute/tennessee-code/title-36-domestic-relations/chapter-4-divorce-and-annulment/section-36-4-101-grounds-for-divorce-from-bonds-of-matrimony
law.justia.com/codes/tennessee/2020/title-36/chapter-4/section-36-4-121/