Three Myths About Property Division in Middle Tennessee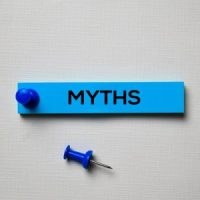 If you are going through a divorce, it is understandable to be worried about property division matters. The property you keep or lose post-divorce will have a big impact on how you live after the divorce is final. Family members and friends with good intentions may provide you with some advice. Truthfully, though, this often only leads to many myths and misconceptions, which can be harmful. Below, one of our Brentwood property division attorneys explains the truth behind three of the biggest property division myths.
You Will Receive Half of Everything
 Some states, such as California, are known as community property states. In these states, marital property is divided fairly equally. Both spouses typically walk away with approximately half of all marital assets. Tennessee, however, is an equitable distribution state. In equitable distribution states, marital property is divided fairly, which does not always necessarily mean equally. The court will consider many factors such as any financial need and income when determining what is fair for both parties.
You are Not Responsible for Your Spouse's Debts 
You may focus on keeping certain property that is important to you, but it is just as important to consider certain debts you may be responsible for. If your spouse has debt, there is a chance that you will be ordered to repay a portion of it. For example, if your spouse has a credit card they mainly use to make purchases for the household, you may be found partly liable for paying it. Even if the debt is in your spouse's name alone, a judge may still order you to pay a portion of it.
You get More if Your Spouse was Unfaithful 
One of the biggest property division myths is that if one spouse cheated on the other, they will lose everything. However, this is not true. Family law judges do not use property division matters to punish a spouse who engaged in marital misconduct. The objective is simply to ensure both spouses walk away from the marriage with their fair portion of marital assets. The courts will not award one spouse more property just because their spouse cheated on them.
There is one situation when a judge may award a person more property if their spouse was unfaithful. If your spouse was unfaithful and spent marital funds on the affair, a judge may award you more property to compensate for the lost property.
Our Property Division Attorneys in Middle Tennessee Can Protect Your Rights 
Issues surrounding property division are some of the most contentious and if you are getting a divorce, there is a lot at stake. At Beal, Nations & Crutcher, our Middle Tennessee property division attorneys can help. Our seasoned attorneys can help you identify goals for yourself and protect your rights so you keep the property that is most important to you. Call us now at 615-861-2304 or contact us online to schedule a consultation with one of our knowledgeable attorneys and to learn more about how we can help.
Source:
law.justia.com/codes/tennessee/2020/title-36/chapter-4/section-36-4-121/