Is it Possible To Revise A Prenuptial Agreement?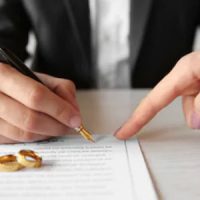 Many couples today choose to draft a prenuptial agreement before they get married. A prenuptial agreement is a contract couples can create to determine how their assets will be divided in the event that they divorce. After a prenuptial agreement is drafted, the terms are legally binding.
If there is one thing that is constant in life, though, it is change. The circumstances a couple faces in the future may not have been foreseeable at the time the prenup was created. This leads many people wondering if they can revise or change their prenuptial agreement after they are married. Below, our Franklin prenuptial agreement attorney explains when this is possible.
When Can Couples Change Their Prenuptial Agreement?
Some states do not allow couples to change their prenuptial agreement once they are married, even if circumstances have changed. Fortunately, that is not the case in Tennessee. Under state law, prenuptial agreements can be changed once a couple is married.
There are many reasons a couple may want to revise their prenuptial agreement. Sometimes, their financial situation drastically changes. Additionally, a couple may acquire certain assets they want to classify as separate or marital in a revised prenup. In other instances, people have children together and need to make certain changes to reflect this fact.
Couples can also choose to no longer have a prenuptial agreement. For example, if one spouse suffers a disability, the couple may terminate the initial agreement that waived their right to alimony.
How to Make Revisions to a Prenuptial Agreement
When making revisions to a prenuptial agreement, both parties must be in mutual agreement about the changes. If one spouse does not consent to the changes, it is not possible to revise the initial prenuptial agreement. If the couple has already started the divorce or separation process, it is not possible to revise the initial prenuptial agreement.
On the other hand, if the couple is still married and both spouses agree to the changes being made, there are a number of ways they can revise their initial prenup. Provisions can be added or removed, or the entire contract can be nullified with the couple creating a new one.
Postnuptial agreements are often more desirable when a couple wants to change their prenup. This is particularly true when a couple does not wish to change anything in the initial prenup, but they want to add to the agreement. Regardless of whether a couple wants to revise a prenup or draft a new contract, both are viable options.
Our Prenuptial Agreement Attorneys in Franklin Can Help with Your Changes
It is important to review your prenuptial agreement periodically to determine if changes are necessary. If you need to revise your initial contract, or you need to draft a new one, our Franklin prenuptial agreement attorneys can help. Our seasoned attorneys at Beal, Nations & Crutcher can review the facts of your case and help you draft an agreement that is fair and enforceable. Call us now at 615-861-2304 or contact us online to schedule a consultation.
Source:
law.justia.com/codes/tennessee/2010/title-36/chapter-3/part-5/36-3-501