What Should You Include In A Prenuptial Agreement?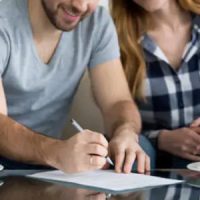 Prenuptial agreements are legally binding contracts that are signed by two parties who plan to get married. Prenuptial agreements are drafted and signed prior to a couple's wedding. The document goes into effect immediately after a couple is formally married. In most cases, prenuptial agreements outline the financial matters of a divorce, such as property division. However, there are times when a couple may include other terms within their agreement. Below, our Brentwood prenuptial agreement attorney explains what you can, and cannot, include in these contracts.
Provisions to Include in a Prenuptial Agreement
One of the most important considerations when drafting a prenuptial agreement is to determine what property is separate, and which is considered marital. Due to the fact that prenuptial agreements are created before a marriage, the property each party owns is separate property. That does not necessarily mean that the property will not be considered marital at some point.
For example, if one party has their own business before getting married, it is considered separate property. After the marriage certain actions, such as commingling the profits with the household, can deem the business to be marital property. A prenuptial agreement can prevent this from happening by stating that the property will remain the separate asset of the owner.
The provisions that are often included in prenuptial agreements include:
Asset division
Pet custody
Liability for debts
Protection for a child from a previous marriage
Alimony
When alimony provisions are included in a prenuptial agreement, they should outline the amount, type, and duration of alimony payments one person can pursue during a divorce. Spouses can also choose to limit or waive their rights to spousal support in a prenuptial agreement.
What Provisions Cannot Be Included in a Prenuptial Agreement?
Couples can choose to include a number of provisions within a prenuptial agreement. However, there are some terms that cannot be included. Generally speaking, any provisions pertaining to any children from the marriage are prohibited in prenuptial agreements. This is because a child's rights are their own, and cannot be negotiated by the two parties involved.
During a divorce, only the family law courts in Brentwood can make decisions about child custody and child support. When making these decisions, the courts will take many factors into consideration, but they are all in the best interests of the children, and not the two parties getting a divorce.
Our Trusted Prenuptial Agreement Attorney in Brentwood Can Create and Review Your Contract
Having a prenuptial agreement is not always enough. You also have to make sure it is drafted properly and will be enforced by the courts. At Beal, Nations & Crutcher, our Brentwood prenuptial agreement attorney will make sure your contract is drafted properly so your rights are protected now, and in the future. Call us today at 615-861-2304 or reach out to us online to schedule a consultation with one of our knowledgeable attorneys and to learn more about how we can help draft the contract you need.
Source:
revistacentro.org/index.php/2021/04/14/uniform-premarital-agreement-act-tennessee/