How A Financial Advisor Can Assist You During A Divorce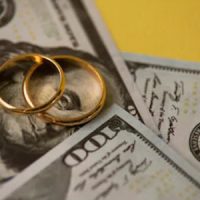 It may come as no surprise that a divorce will greatly impact your finances. Studies have shown that men who divorce experience a 23 percent drop in their average income. For women, the impact is far greater, as the average income for this group drops by 41 percent after divorce. Fortunately, there are ways to protect yourself, and your pocket book, before and during the divorce process. One of the best ways to do this is by working with a financial advisor during the divorce process. Below, our Franklin divorce attorney explains further.
The Division of Marital Assets
During the divorce process, you will need to create an inventory of your marital assets and determine with your spouse, as well as your attorneys, how they will be divided. You will also need to consider the financial ramifications of separating the assets. A financial advisor can advise on the financial impact you will feel from any proposed settlement, the potential outcomes of selling your home, and whether renting or buying a new home is the better choice for you.
Tax Planning
Many people do not consider the impact a divorce will have on their income taxes until after their case is already closed and it is too late. They then find that they have much greater tax obligations, or that they are in a different income bracket than they were when they were married. Even though the law has changed so that alimony is no longer taxable, there are still different ways a divorce settlement can impact your taxes. A financial advisor can advise on the significance any proposed settlement will have on your taxes, so you do not face unnecessary consequences in the future.
Retirement Accounts
For couples who were actively planning for their retirement during their marriage, or who have already retired, retirement accounts pose some of the biggest challenges. Retirement accounts can be difficult to value, and it is not always easy to determine which portion of an account is considered separate property, and which portion is considered marital.
There are also many tax consequences and other penalties associated with certain retirement accounts. For example, if you withdraw some of the savings from a retirement account, you may have to pay early withdrawal fees, and you may also have to pay taxes on the amount you withdraw. A divorce lawyer can advise you on what you are entitled to, while a financial advisor can accurately value an account and inform you of how to protect yourself from serious tax consequences.
Our Divorce Attorneys in Franklin Can Advise On All Aspects of Your Case
If you are getting a divorce, you need strong legal advice. At Beal, Nations & Crutcher, our Franklin divorce attorneys can provide it and make recommendations that will protect you fully from any negative consequences of a divorce. Call us now at 615-861-2304 or reach out to us online to schedule a consultation and to learn more about how we can help.
Source:
ncbi.nlm.nih.gov/pmc/articles/PMC8599059/