Are Annulments Legal In Middle Tennessee?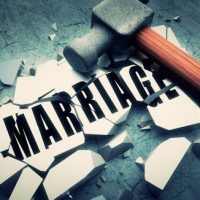 In Middle Tennessee, there is more than one way you can end your marriage. Those who do not want to get a divorce and who qualify for an annulment can do so, but the road to obtaining an annulment is not easy. Below, our Middle Tennessee annulment attorney explains everything you need to know about the process.
What is an Annulment?
An annulment will end your marriage, but it is not the same thing as a divorce. When you obtain a divorce, the marriage is over but it is still legally recognized that the marriage once existed. On the other hand, an annulment will invalidate the marriage, essentially making it as though the marriage never happened. Even with an annulment, if children were involved they are still considered legitimate, meaning they can still receive an inheritance as well as child support.
What are the Grounds for Annulment in Tennessee?
To obtain an annulment, you must have legal grounds, or reason, to invalidate the marriage. In addition to having grounds, you must also have evidence, such as witness testimony, to prove those grounds. The grounds for an annulment in Tennessee are as follows:
Underage spouse
Insanity
Bigamy
Incest
Fraud
Duress, or forced coercion
Impotence
Denial of marital rights by one spouse, such as consummation or living together as husband and wife
The Requirements for Obtaining an Annulment in Middle Tennessee
In addition to having grounds when filing for annulment, you must also meet certain requirements. You must file a Complaint for Annulment, which will ask for specific information. This includes:
The statistical information of each spouse
The names and birth dates of any children
The name of the spouse, or spouses, who are Tennessee residents
Any need to resolve child custody, child support, or property division issues
The grounds on which you are filing for an annulment
After completing and submitting the form, you must also serve a copy to your spouse. A Middle Tennessee annulment attorney can advise on how to do this, and will ensure it is done properly.
Our Annulment Attorneys in Middle Tennessee Can Help with Your Case
Annulments are legally recognized in Tennessee, but that does not mean they are easy to obtain. At Beal, Nations & Crutches, our experienced Middle Tennessee annulment attorneys can advise on the grounds you may be able to file on, assist with filing and submitting the proper forms, and give you the best chance of a successful outcome. Call us today at 615-861-2304 or reach out to us online to schedule a consultation with one of our skilled attorneys and to learn more about your legal options.
Sources:
uslegalforms.com/annulment/tennessee/
law.justia.com/codes/tennessee/2019/title-36/chapter-4/