Navigating Child Custody During The Holidays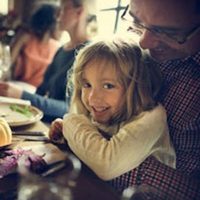 The holiday season is just around the corner. While Christmas and Thanksgiving are usually times to have fun with family and friends, they can be very difficult for some people. If you have recently gotten a divorce and have children with your former spouse, this is particularly true. You may be worried that you will not spend the holidays with your kids, and wonder what the holiday season will look like. Below, our Franklin child custody attorney outlines some tips that can help you and your kids get through it.
Prioritize the Kids
For kids, the holiday season is a magical one. That feeling should not be dampened simply because their parents' marriage did not work out. As you make plans or discuss arrangements with your former spouse, always keep the children as your main priority. Focus on what will be best for them, and what will make their holiday everything they hoped for.
Tell Your Children what to Expect
Children typically thrive on routine and there is a good chance that their schedule will be interrupted or slightly different from the norm over the holidays. Sit down with the children and make sure they know what will happen over the holidays. For example, if your former spouse usually only spends weekends with the children, you may have arranged for them to have an entire week over the holidays. Make sure you communicate these changes with your children and let them know what to expect. This is particularly important if it is your first holiday season as single people instead of a married couple.
Stick to the Schedule
It is always of the utmost importance that you stick to the child custody schedule. Failing to do so will create conflict between you and your ex. The holidays should be as free from conflict as possible, to make them pleasant for everyone. Make sure you stick to the schedule and to avoid disagreements, review it well beforehand and ask your former spouse to do the same.
Talk About Traditions and Gifts Ahead of Time
During your marriage, you and your spouse may have enjoyed certain traditions with your children. You should discuss which ones you will continue doing with the children, and which traditions your ex can enjoy with them. Also discuss the gifts you each plan to get for the children. You may want to set a budget, which can eliminate some stress. Discussing the presents you both plan to purchase for the child can also ensure neither of you purchases duplicate gifts.
Call a Child Custody Attorneys in Franklin to Discuss a Dispute
You may try to do everything you can to keep the holidays stress-free for your family, but a dispute may still arise. At Beal, Nations & Crutcher, our Franklin child custody attorneys can help you resolve a dispute quickly, so you can get back to enjoying the holidays and time with your family. Call us now at 615-861-2304 or contact us online to schedule a consultation and to learn more.
Source:
law.justia.com/codes/tennessee/2010/title-36/chapter-6/part-1/36-6-106/