Six Tips For Creating Your Parenting Plan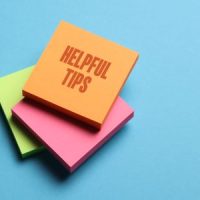 If you are getting a divorce and have children with your spouse, creating a parenting plan is an important part of the process. Your parenting plan will essentially establish child custody and visitation schedules, and it will have a significant impact on how you co-parent with your spouse post-divorce. Below, one of our Brentwood child custody attorneys explains more.
The Custody and Visitation Schedule
When considering child custody, many people first think about physical custody, or where the child will live the majority of the time. This portion of the parenting plan is also sometimes known as the residential schedule. The custody schedule can take many different forms and it largely depends on how far apart you live from your spouse. If you both live in the same city, the child may spend a portion of the week with you and the rest of the time with your former spouse. Or, if you live further apart, the child may spend larger portions of time with each parent.
Legal Custody
Legal custody sets forth which parent is responsible for making important decisions for the child. Typically, legal custody applies to the education the child will receive, the religion they will be raised in, their healthcare needs, and any extracurricular activities they are involved in. Legal custody arrangements can differ from those of physical custody. Even when one parent has sole legal custody, they should still inform the other parent of their decisions.
Your Child's Best Interests
It is ideal if you and your spouse can agree to a parenting plan together without the need for litigation. Still, a judge will have to approve any plan you create. When determining if the plan you created is appropriate, a family law judge will only consider what is in the child's best interests. Keep your child's physical, emotional, financial, and educational well-being at top of mind at all times to give yourself a better chance of having your plan approved.
Your Child's Preference, in Some Cases
When a child is of a certain age and maturity, a judge may take their preference to live with one parent over the other into consideration. Typically, children must be at least 12 years old before a judge will hear their preference. The child's preference must also be reasonable. For example, if one parent is very strict about homework and the other is not, this is not reasonable enough for a judge to consider the child's preference. Still, if your child is of a certain age or maturity, you may want to ask them about their preference and include it in your plan.
Speak to Our Child Custody Attorneys in Brentwood
Speaking to a Brentwood child custody attorney can protect the best interests of you and your child, even if the divorce between you and your spouse was amicable. At Beal, Nations & Crutcher, our seasoned attorneys can help you draft an agreement that is fair and that will benefit the entire family. Call us now at 615-861-2304 or connect with us online to schedule a consultation and to learn more about how we can help.
Source:
law.justia.com/codes/tennessee/2010/title-36/chapter-6/part-1/36-6-106/