Can My Spouse And I Use The Same Lawyer For Our Divorce?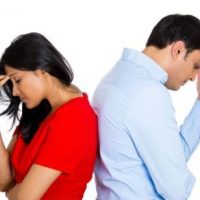 It is no surprise to anyone that the divorce process is expensive. It is also not uncommon for individuals and couples to try and find a way to make it a little more affordable. You may think one way to do it is to use the same lawyer as your spouse. Unfortunately, this is not possible. Below, our Brentwood family lawyer explains.
Why Can You and Your Spouse Not Use the Same Lawyer?
Any time you work with an attorney, they represent you and your best interests. They are expected to work to uphold your rights and ensure you obtain the best possible outcome. When you are going through a divorce, this may include negotiating with the other party on your behalf, arguing your case at trial, and more. It is actually not possible for one lawyer to do this for two people. When working for you, your lawyer must be focused on obtaining the best result for you and you alone.
Due to the above reasons, it is also actually unethical for a lawyer to represent two sides of any legal issue. It is known as a conflict of interest. Two individuals going through a divorce are thought to have conflicting interests and so, one attorney cannot represent both sides.
Mediation May Work
For spouses who wish to keep the cost of their divorce low, mediation is sometimes a good alternative. During mediation, you and your spouse meet with a neutral third party mediator, who will try to foster an environment that makes it easier to reach an agreement. You do not have to work with a lawyer when going through mediation, but it is always a good idea to ensure your rights are being upheld. This is particularly true when your spouse is angry or making the process more difficult.
Reaching an Agreement on Your Own
If you and your spouse can agree to all terms of the divorce on your own, you do not need to attend mediation or use any other type of dispute resolution. However, it is advised that at least one of you retains legal counsel. A lawyer will properly draft the agreement and submit it to the court. After that, you or your spouse may have to attend a court hearing only to finalize the agreement. Both of you may not have to attend this hearing.
Call Our Family Lawyer in Franklin Today
If you are going through a divorce, you need legal advice. At Beal, Nations & Crutcher, our Franklin family lawyer can help you through the mediation process, and advise on the best steps to take in your case. Call us now at 615-861-2304 or contact us online to schedule a meeting with one of our skilled attorneys today.
Sources:
casetext.com/statute/tennessee-code/title-36-domestic-relations/chapter-4-divorce-and-annulment/section-36-4-101-grounds-for-divorce-from-bonds-of-matrimony
tncourts.gov/rules/supreme-court/31