What Are The Requirements To Adopt In Tennessee?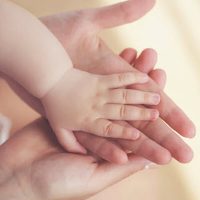 Adopting a child is an exciting time for the entire family. It is also sometimes an intimidating time, as people wonder if the courts will consider them fit to adopt a child. Contrary to what many people believe, you do not have to be the perfect parent in order to adopt a child. However, you will have to meet certain requirements. Below, our Franklin family lawyer explains what these are.
Requirements to Adopt a Child in Tennessee
State law places requirements on people who want to adopt to make sure that children are placed in safe and stable homes. To qualify for a Tennessee adoption, you must:
Be at least 18 years of age
Be a resident of Tennessee for a minimum of six consecutive months, with certain exceptions made for military members who are stationed outside of the state, and certain relative adoptions
The above two requirements are the only ones outlined by state law. However, adoptive parents should also know that they will have to undergo an adoption home study, and agencies sometimes have other requirements. For example, some agencies request that only people in a certain age group apply to adopt a child.
Requirements to Adopt from Foster Care
If you wish to adopt a child from foster care, state law outlines slightly different requirements, which are as follows:
You must be at least 21 years old
You must be a resident of Tennessee
You must complete Parents as Tender Healers (PATH) training
To adopt from foster care, parents still have to undergo a home study. However, foster parents are also given first preference to adopt their foster child. In fact, approximately 80 percent of foster children are adopted by their adoptive families in Tennessee.
Do You Have to Be Married to Adopt in Tennessee?
Adoption is an option open to married couples, divorced individuals, and single people in Tennessee. When a couple is married, both parties must jointly adopt with their spouse. The only exception to this is when one parent is deemed incompetent by a court. If a stepparent wishes to adopt their stepchild, the spouse who is the biological parent or legal guardian of the child must act as the co-petitioner on the adoption petition.
Although there is no law that bars single-parent adoptions in the state, different agencies may have certain marriage requirements for prospective parents. It is for this reason that it is essential to always understand the requirements outlined by the state, and those stipulated by private agencies.
Our Family Lawyer in Franklin Can Help with Your Adoption
The adoption process is a complex one and you will have to meet many requirements along the way. At Beal, Nations & Crutcher, our Franklin family lawyer will prepare you for every part of the process and make it as easy as possible for you. If you want to adopt, call us first at 615-861-2304 or fill out our online form to schedule a confidential consultation and to learn more about how we can help.
Sources:
tncourts.gov/sites/default/files/docs/tuke_tn_adoption_code_in_practice_00065350.pdf
tn.gov/dcs/newsroom/2021/11/1/dcs-boosts-the-number-of-children-adopted-from-state-care.html