Is Visitation Connected To Child Support?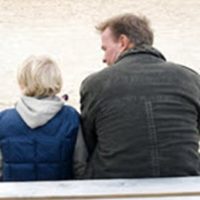 Ask any parents who have gotten a divorce what they argue about the most and it is most likely issues pertaining to their children. These  disputes can result in heated arguments and may cause one party to take certain vengeful actions. One of those may be to withhold visitation when the non-custodial parent has not paid child support. In Tennessee, this is against the law.
Child Support is Not Connected to Visitation Time
Due to the fact that support and visitation both relate to issues pertaining to the children, it is easy to assume that the two are connected. They are not. They are entirely separate legal issues. However, failure to comply with either a child support or visitation order will both have very serious consequences.
Any time a parent denies visitation or refuses to pay child support, they will likely be taken to court by the other parent. A judge will then levy certain penalties, such as placing the offending parent in contempt of court. Additionally, the parent who has lost support or visitation time can also use the refusal of the other party as grounds for modifying an order.
Refusing Visitation Can Be Considered Parental Alienation
Parental alienation occurs when one parent tries to interfere with the relationship between the child and the other parent. It can include speaking badly about the other parent in front of the child, or even telling the child untruths, such as that the other parent does not want to visit with them.
The courts in Tennessee take parental alienation very seriously. It is considered very harmful for the child and in most cases, the courts presume it is in the child's best interests to maintain a good relationship with each parent. Denying visitation is considered a form of parental alienation. This is because it not only hurts the parent that does not see the child as much, but it also hurts the child. If a judge determines that one parent is alienating the other, they may modify a court order in favor of the parent that has been alienated.
Decreasing Child Support when Visitation Increases
Many people think that when they spend more time with the child, they can pay less in child support. In some cases, this is true. The number of days spent with a child has a direct impact on the amount of child support that is paid. Still, any parent who wants to lower their child support payment must do it legally. They must go to court and ask the judge to modify the original order. Until a judge officially changes the order, parents must comply with the current one.
Our Family Lawyers in Brentwood Can Help with Child Support Issues
Whether you need to enforce a child support order, or petition the court to modify one, our Brentwood family lawyers at Beal, Nations & Crutcher can help. Our seasoned attorneys will help you navigate the process and give you the best chance of a successful outcome. Call us today at 615-861-2304 or contact us online to schedule a consultation.
Resource:
tn.gov/content/dam/tn/human-services/documents/cs_handbook.pdf