Frequently Asked Questions About Divorce In Franklin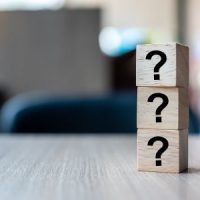 If you are facing divorce, you likely have a lot of questions. Many people going through the process have never been through it before and so, they wonder how an agreement can be reached with their spouse, how property will be divided, and more. You may also wonder what you are allowed to do during the divorce process, and what you should refrain from until your case is finalized. Below, one of our Franklin divorce attorneys outlines the most frequently asked questions about the process, and the answers to them.
How is the Divorce Process Started? 
Every divorce case begins when one party files the petition with the court. Once the papers are filed, they must be served to the other party, which is typically done by a private process server or a Sheriff. The party who files the papers with the court is known as the plaintiff and the party who is served is the defendant.
Can I Receive Financial Support During the Divorce Process? 
Some people know they want a divorce but they are concerned about how they will pay for their legal fees and other daily expenses. If you are concerned about your financial situation during the divorce process, you can pursue a type of alimony known as pendente lite. An attorney can advise on whether you are eligible and help you request this type of support from the court.
Can I Represent Myself During Divorce Proceedings? 
Technically, you can represent yourself during divorce proceedings, but that does not mean you should. An attorney will know how state law applies to your case and will make sure your rights are upheld throughout the entire process. A lawyer can also help you resolve your divorce issues out of court and ensure you receive the fair settlement you deserve.
Can My Spouse and I Reach a Verbal Agreement? 
The ideal way to resolve the issues presented in a divorce case is to reach an agreement with your spouse out of court. Still, even after an agreement has been reached, you must put the terms in writing. This is the only way a court can approve the terms, and the only way they can be enforced once the divorce is final.
What are the Property Division Rules of the State? 
In Franklin, as throughout the rest of Tennessee, marital property is divided equitably during divorce. This means that while property will be divided fairly, it will not necessarily be divided equally.
Can I Date During Divorce? 
Since your marriage will soon come to an end, it seems as though there is nothing wrong with dating while divorce proceedings are ongoing. Doing so is a mistake, though. Until your divorce case is finalized, you are still legally married and dating will be viewed as adultery by the court. Adultery can hurt you during property division hearings, child custody matters, and other issues that can arise in your case.
Our Divorce Attorneys in Franklin Can Answer Your Questions 
You will have many questions when going through a divorce. At Beal, Nations & Crutcher, our Franklin divorce attorneys can answer all of them and provide the sound legal advice you need to obtain the best outcome possible. Call us now at 615-861-2304 or contact us online to schedule a consultation and to learn more.
Source:
casetext.com/statute/tennessee-code/title-36-domestic-relations/chapter-4-divorce-and-annulment/section-36-4-101-grounds-for-divorce-from-bonds-of-matrimony